"Education is the most powerful weapon which you can use to change the world."
Nelson Mandela
Fiscal advantage for private individuals!Stichting Education Runway is officially recognized as an "Algemeen Nut Beogende Instelling" (ANBI). This means that Education Runway does not have to pay any taxes on all received donations and at the same time the benefactors can deduct the donation form their income tax bill. Donations to charity are deductible between 1 and 10% of joint income (with a minimum of € 60). The tax authorities accept the bank statement as proof of payment.
We gladly welcome your donation in order to enhance the access to education to less privileged people in developing countries. STICHTING 'EDUCATION RUNWAY' Triodos bank account: NL05 TRIO 0198 4484 65
BIC-code: TRIONL2U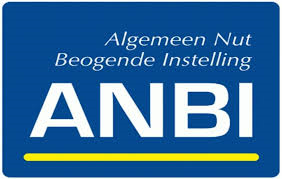 KvK nr. 52027872
Go to your own internet banker directly:
You can also support our work in a more fiscal-friendly way if you commit in writing to donate a fixed amount for a minimum period of 5 years. There is no minimum amount required and a notarial deed is not necessary. You do not need to reach the minimum threshold of 1% of the combined income to deduct this annual donation completely from your income tax bill. The agreement can be nulled in case of death (or partner's death) without fiscal consequences. We gladly tell you more about the possibilities.
You can support us by ordering books via www.youbedo.com. YouBeDo dreams of an honest and peaceful world, by creating new ways of generating funds. These funds are designated for people and animals in need or the funds will be used for protection of the environment.
YouBeDo means : You can make a difference Be the change Do it now . 
When ordering a book at YouBeDo, and you choose Education Runway at your charity, we receive 10% of the purchase amount of your book(s).  In case you need more information on the possibilities of donations, please contact us.
Click here to see the financial statements
Year Report ANBI 2016.
Year Report ANBI 2017
Year Report ANBI 2018
Year Report ANBI 2019                                                                                                                                                                                                                              Year Report ANBI 2020                                                                                                                                                                                                                      Year Report ANBI 2021                                                                                                                                                                                                                              Year Report ANBI 2022