Following the success of the pilot for setting up a pre-school in Timoonaayili, Partnership Ghana (PG) decided to extend this to 3 communities currently without a school. The project covers the 3 small villages of Yemo, Vogu and Tignaayili located in the Tamale district. During school year 2014-2015 30 women will be trained to provide education, at a pre-school in a location that has no school, to children up to the age of 8 years.
PG approached Education Runway for funding of the training for these 30 women. The pre-school is particularly important because children learn more quickly at a young age and so will be introduced to a more participative form of education, contrary to the more traditional education system where the focus is on constant listening and simple repetition of content. Encouraging children to participate and actively educating them helps to improve their school results and their self-confidence. This in turn helps children and adolescents to develop their learning and to shape their own future. Eventually the pre-school will need to be transferred to "government approved education".
By supporting this training we will soon be able to provide education to 100 children in each community (300 in total). Education Runway's funding of the entire training programme for the women is at a cost of €3800 spread 2014, 2015 and 2016. The funding covers 4 lecturers per community to train 10 women. The costs for 2014 are €310 per community (€930 in total) and in 2015: €368 per community (€1104 in total). In addition we're funding the costs associated with materials and activities for the training, a total of €1780.
In October 2018 Joost paid a visit to Tamale, Ghana to meet the students Mariam and Falida. We paid a visit to both their schools where they were doing their apprenticeships and we discussed Education Runway's future plans with our contact people of CPYWD (Community Partnership for Young Women Development) Yakubu Iddrisu and Osman Issifu. Both are volunteers and totally depending on donations.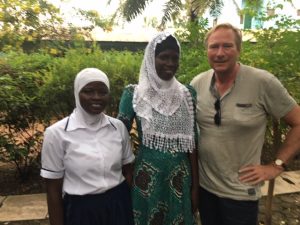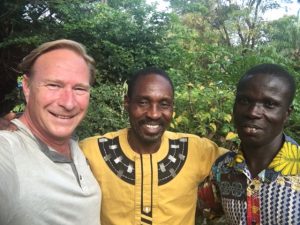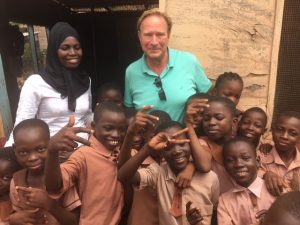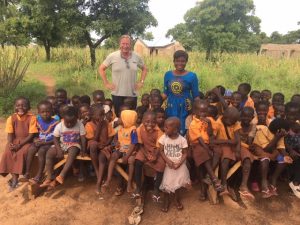 Both Falilatu Ziblim and Mariam Pumaya Yussuf have finished their education in late 2019/early 2020 and in this letter by Mariam -also on behalf of Falida- expresses her gratitude to the support rendered by Education Runway. Both young ladies are now teaching professionally.
We are very happy that as of September 2019 we can support 3 new students for a three and two-year education and we hope that they can work in front of a class by 2022 as well.